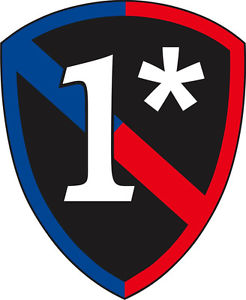 First Responder Family Realty Program
www.firstresponderrealtor.com
"Because Nobody Will Take Care Of You Like Family Will"
Along with being a REALTOR® I am also the wife of a 17 year veteran of the Police Force, and that is why I have put together my First Responder Program. This program offer is extended to parents and children of First Responders also!* The first step to any home buying process is getting yourself pre-approved. I have teamed up with the Loan Officers listed below to bring you the following savings offers:
-Senior Loan Officer Jason Evans from Mortgage Master will credit $500 towards closing costs and will not charge ANY upfront fees including waving the application fee. Same day pre approvals including weekends!
-Loan Officer Daniel Bello with Residential Mortgage Services will credit $500 towards closing costs. Pre approvals within 24 hours including weekends!
* First Responders that list a home with me will receive 25% of my net commission back at closing. Buyers will receive 15% of my net commission back at closing. Listing and buying? Receive BOTH! Yes, I am going to give you part of my commission… plain and simple. No small print.
* When listing a home pictures play a vital role. In today's world almost all buyers begin their search online. Pictures are a property's first impression to potential buyers. When listing a home through my First Responder Program I will call Becca O'Malley owner of OPHOTO New England Photography (
http://www.ophotone.com/
) to provide PROFESSIONAL photography of your home (at no cost to you of course!).
* You'll need a Real Estate Attorney! Whether you are selling or buying a home you will need a real estate attorney. Attorney Jim Juliano of Scafidi Juliano & Hurd, LLP is offering my First Responder clients $300 off of attorney fees and a FREE Purchase and Sale review! That is roughly 40% off attorney fees!!!!
* Work the AM shift and sleep during the day? It's 2am and you're on shift awake looking at houses online from the firehouse, your cruiser, or maybe on your phone in the ambulance. You see a house you love and want to get in to see ASAP. CALL ME. Yes, it's 2am in the morning and I am telling you to CALL ME. First Responders don't work 9-5. I get it and I WILL answer.
Elizabeth Pedrini, REALTOR®
RE/MAX Trinity 16 Lebanon St
Malden MA 02148
www.firstresponderrealtor.com

lpedrini2010@gmail.com

Mobile (781)526-5609 Office (781)322-2622
* Proof of employment will be required. Members of Local/State Law Enforcement (including dispatchers), Fire, and EMS are eligible. Offers only valid with cooperating Loan Officers and Attorneys if using Elizabeth Pedrini of RE/MAX TRINITY as your REALTOR®. You are not required to use the Loan Officers or Attorneys listed to receive commission percentage back at closing. Offer only valid for sales and/or purchases in the state of Massachusetts.